The Value of an Aftermarket Truck Warranty
Purchasing a used truck is not a decision the buyer goes into lightly. A used truck in good condition, purchased from a reliable seller, will cost you tens of thousands of dollars. For most, that truck will be used for your business, to make a living for you and your family. If your truck goes down, you can't be off the road long because you're not earning any money. Your truck is your livelihood. So why risk it?
A used truck warranty protects you from paying thousands, if not tens of thousands of dollars, on very expensive repairs when major equipment like engine, pistons, turbos, aftertreatment and transmissions fail. The reality is, it's a used truck so equipment will fail. It's just a matter of WHEN, WHERE, WHAT and HOW MUCH WILL IT COST TO FIX. So, protecting your truck, your business, your livelihood with a reliable aftermarket warranty from a company with a long track record and solid reputation is a very good investment. One major failure covered by your warranty can pay for the cost of that warranty, maybe 2x or 3x the warranty's cost. Simply said, a warranty gives you peace of mind.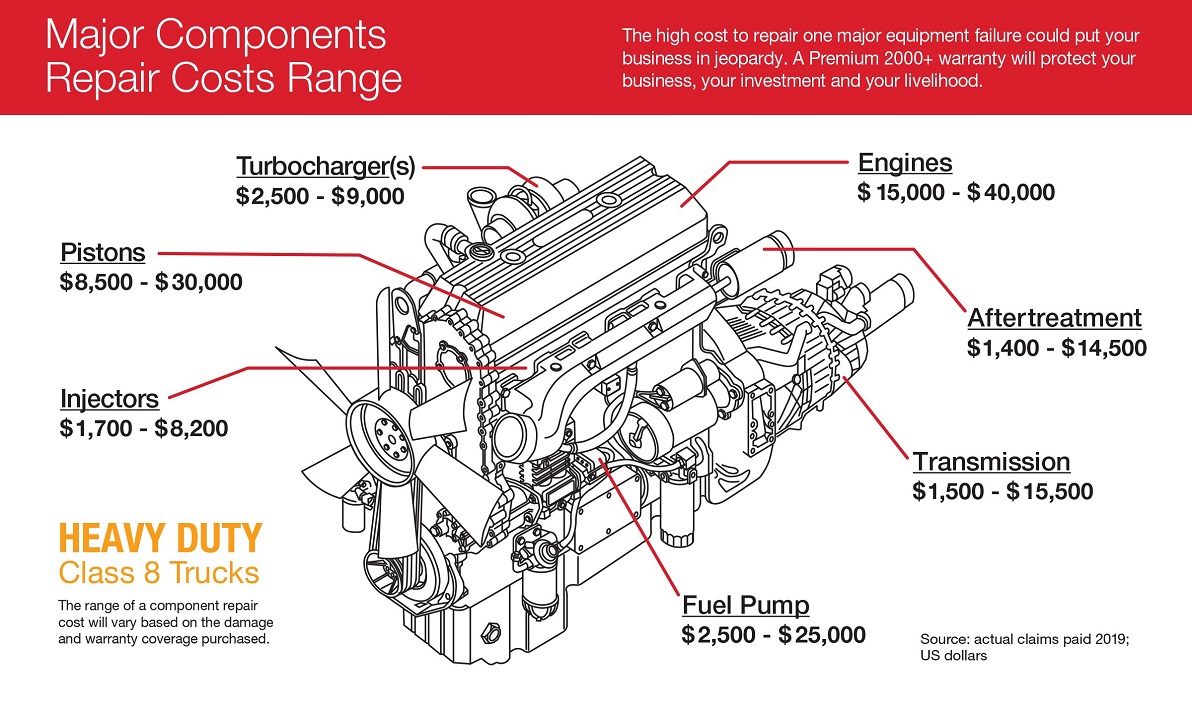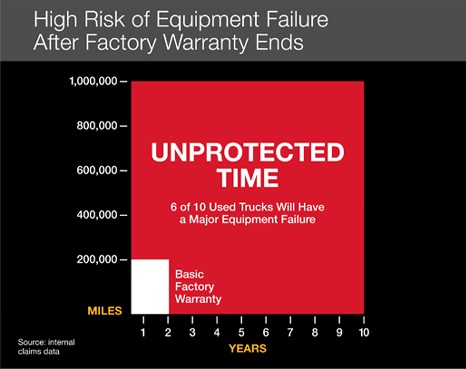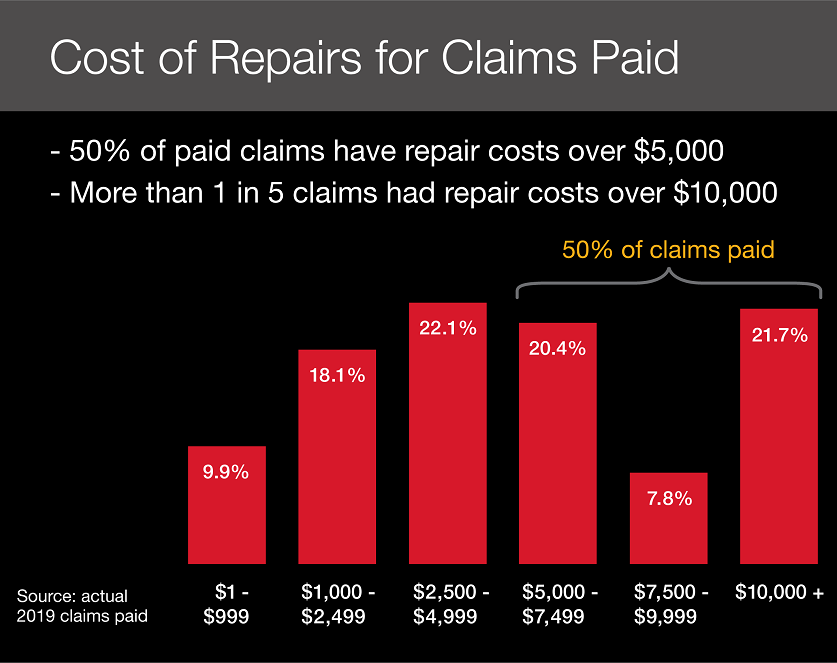 Our Warranty Partner – Premium 2000+
Since 1995, Premium 2000+ has upheld their mission and promise to their customers to offer the industry's best warranty programs to protect your most important asset – your truck. The Elite warranty is a great example of keeping that promise, offering more components covered and expanded conditions coverage so when your truck breaks down, you'll have peace of mind that if your failure is covered, we'll pay to get it repaired. Paying tens of millions of dollars in claims each year and having the highest level of dedicated customer service is the reason more Owner Operators choose Premium 2000+ to protect their truck, their business, year after year.
The Benefits of a Premium 2000+ warranty:
You're buying from a company who's been in business since 1995
More people trust Premium 2000+ than any other warranty
Offers a "best in class" warranty program terms and coverages
High-quality customer service team that is all about getting you back on the road
Bilingual claims and customer service support
Access to our Preferred Partner Repair Network nationwide for trusted service and pricing
Value Pack Bundles
Engine only
Engine and Critical Components
Engine and Aftertreatment
Terms and Miles